Welcome To Social Media Marketing​
We work to target precisely your customers and work to increase potential customers and thus increase your sales By communicating with you and your team through weekly calls to agree on the weekly marketing plan to advertise it on means on your social media channels.We show you some of the most popular social media channelsThe Facebook is a global platform through which many people display their commercial activities through funded advertisements, where funded ads allow them to promote their work and display it to potential customers and attract them to their page and thus increase their sales.
How do you get them to interact with your ads and pay them to buy your product or subscribe to your service? Facebook ads are divided into several types, where you can promote your business page, Publications available on your business page, the actions users have taken, etc. Facebook ads allow you to target users based on their location, demographic information, and profile information. After creating the ad, you will create a special budget for the ad. Many companies get a failed experience in advertising on Facebook because it is the field of these companies that is not suitable for advertising on this platform, so you should always choose the appropriate marketing channel for your business and here lie is our mission to guide you to the platforms most appropriate to your business and help you get the best results.
Examples of the most impressive best results :
Step 01
Content and Design
One of the basic principles of advertising that must be taken into account is the image of the advertisement, where you can write an impressive formula, but if you do not attract your image of interest, you will not get any interaction from customers towards you and here you will get a failed advertising experience, so we help you to use the pictures with high quality and warn you From the use of any protected and copyrighted Google Images.
Now that we have clarified the importance of image ads, how should the advertiser find the images to place on his ad?
Contact us to provide you from the design team with images that are appropriate for ads and fit Facebook policies.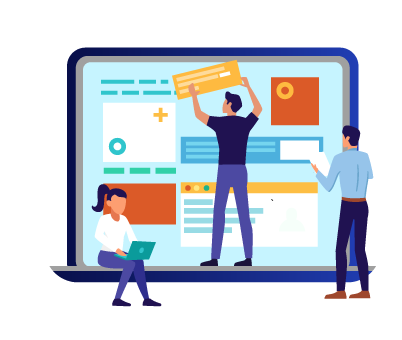 Step 02
Instagram Advertising
We come to the Instagram platform that allows you through ads to reach millions of people to get more followers and likes and achieve more sales.
In order to create Instagram ads you will need:
A page dedicated to your product or service on Facebook
To be linked with an Instagram account so you get a Business Instagram account. Connect the payment method whether it's a credit card, PayPal or any other payment method to your Instagram account.
Posting a post on your business page like video ads, image ads, or story ads to increase customer interaction with your ad.
Determine the purpose of the promotion
You can choose to get more website visits or to install the app further, and you can send potential customers to your store, where your products are shown.You can create your right audience:
( like positioning, interests, age and gender )
or there is another option that is automatic, it provides the dependence on the audience provided by the smart advertising engine based on the current list of followers.